NKYINKYIM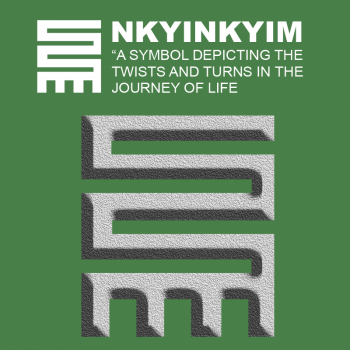 ADINKRA NKYINKYIM
The symbol of the twist and turns in life. This symbol is a driving force to anyone who wears it to acknowledge that life is never straight forward, sometimes you are ahead sometime you are behind.


The Adinkra collection, a celebration of rich Ghanaian Traditions, Symbols that tell the stories of life, that remind us of who we are and the journey of life. This t-shirt is printed with great respect on smooth soft 100% ring spun cotton. It fits with the body and most of all breaths, making you feel comfortable and proud.
Excellently printed with rich colour, made to last. If you are looking for a Ghana made tshirt that you can wear over and over and never get tired of plus make you stand out, this is for you.