Ghana Volunteer Program Official Magic Mug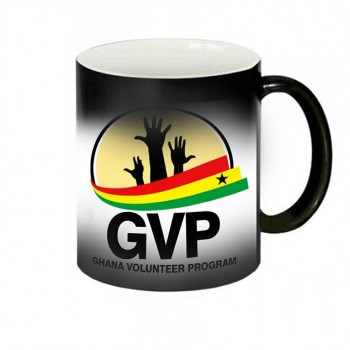 The Ghana Volunteer Program (GVP) is a program being run by the GhanaThink Foundation, an NGO based both in Ghana and the USA. GVP acquires volunteers for volunteer opportunities around Ghana. GVP also helps volunteer activity organizers find volunteers. This program seeks to encourage volunteerism in Ghana and to market and make attractive volunteer activities. Customandprint.com is the official merchandise producer for this event all over the country.
You can order merchandise for this event from, official t-shirt, mugs, key rings etc. all online. We offer the highest quality of products for our customers.
Magic Mug is a twist to the conventional Mug. It lights up when you add hot beverage or water to it